Things To Do
Immerse Yourself In All Things Arizona
Whether you're enjoying a romantic getaway or vacationing with the kids, there are boundless opportunities for fun, outdoor adventure and memorable activities in Sedona, Arizona. Take advantage of limitless area attractions and activities – topped, of course, but the breathtaking red rocks and jaw-dropping Grand Canyon.
Set out on a jeep tour, enjoy a round of golf, hike or walk amid nature's landscape, go horseback riding, follow a healing journey or simply sightsee. Just remember that there is plenty to do onsite at our resorts as well!
Bell Rock Inn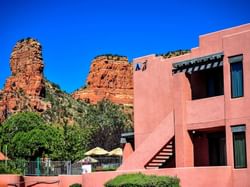 Bell Rock Inn by Diamond Resorts is a relaxed and cozy adobe lodging located in the quiet village of Oak Creek, Arizona.
Ridge on Sedona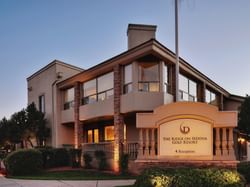 The Ridge on Sedona Golf Resort by Diamond Resorts is the perfect retreat for families, couples and groups.